Room 3
Large King Bedroom
A lovely large bedroom with super king bed and a small 2-seater sofa, the en suite has a shower over a whirlpool bath.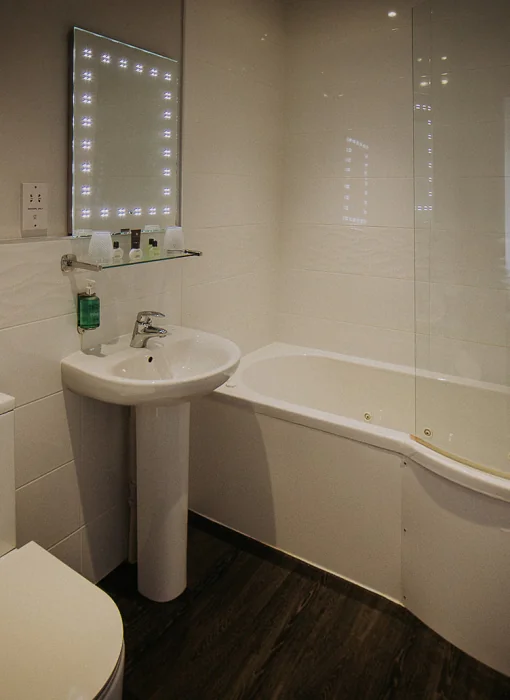 Rates
For bed and full English breakfast, our room rates are as follows:
Tuesday – Friday Dinner B&B
Dinner, Bed & Breakfast guests – booking this tariff doesn't automatically reserve you a table in the restaurant, please book this first to avoid disappointment. You can do this by clicking the 'book a table' tab.
Our room rates will increase £20 - £30 Per night, from our normail tarriff over the main Christmas period and New New Years Eve

Free Wi-Fi
High speed fibre internet access is available for all rooms

Breakfast
Exceptional breakfasts

Sleep Well
Only the very best Mattresses

Flat Screen TV
Samsung HD TV's

Shower over bath
Shower over Whirlpool Bath

Essentials
Hairdryer, Tea Coffee making facilities

Telephone
Ring down to reception or call friends in other rooms